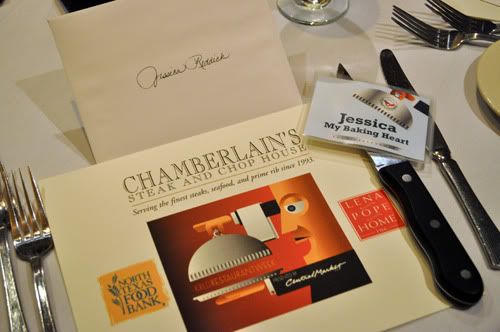 Restaurant Week is in full swing and I had the lucky opportunity to preview things first-hand last week with several Dallas-area bloggers at Chamberlain's Steak & Chop House in Addison.
When dining out during Restaurant Week, you're not only helping to support local fine dining establishments, but two amazing charities, as well. Over 130 fine Dallas & Fort Worth restaurants are taking reservations for this three-week fundraiser, where you're offered a three-course prix fixe dinner combination priced at only $35 per person. And the best part? For every prix fixe meal purchased, a $7 donation is made to either The North Texas Food Bank in Dallas or the Lena Pope Home in Fort Worth. This is the perfect opportunity to try out a new place and support a fine cause, while treating yourself & your honey to a night on the town. Just click on the 'Restaurant Week' link above to make a reservation (or several!)!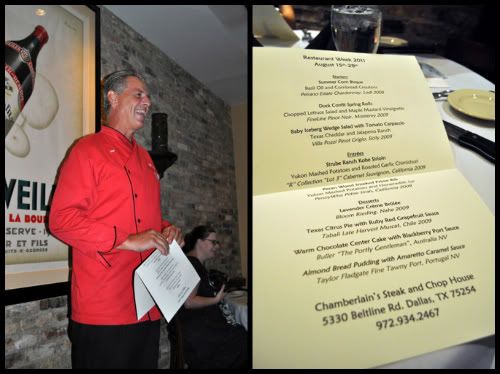 Chef Richard Chamberlain explains the amazing menu…
Do you know anything about hard choices?? Try picking three dishes out of nine amazing plates, made by Chamberlain himself. For starters, I decided on the Summer Corn Bisque with Basil Oil & Cornbread Croutons. Then, for the main course, I chose the Strube Ranch Kobe Sirloin with Yukon Mashed Potatoes and Roasted Garlic Chimichuri (which I could've drank from a straw – this pesto-like sauce was absolutely out of this world). And finally, for dessert, I made the obvious pick and ordered the Warm Chocolate Center Cake with Blackberry Port Sauce. If I was ever in the position to request a 'last meal', this would rank pretty high up there. Each course was outstanding and when paired together… superb.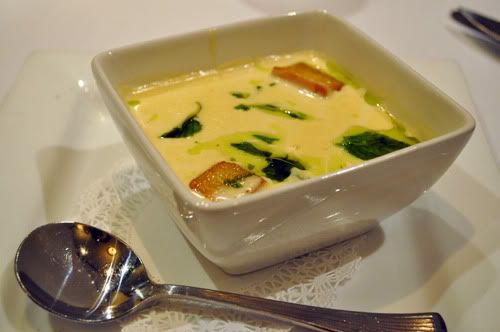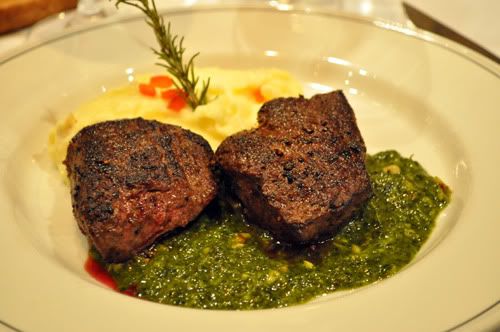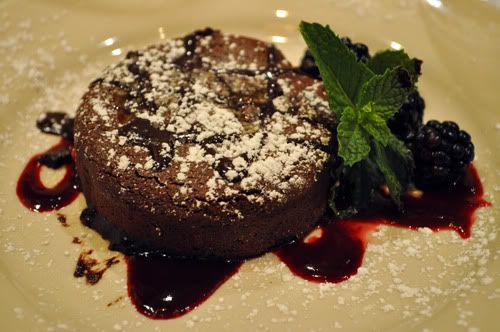 Many thanks to the Texas Beef Council and Holly Homer of June Cleaver Nirvana for the invitation… and Chef Richard Chamberlain for dinner! It was such a fun evening filled with good company & incredibly delicious food. Now on to Sullivan's for what will surely be a spectacular steak dinner!

*Disclaimer: In exchange for attending this Restaurant Week Preview Party, the Texas Beef council provided me with a complimentary dinner & $100 gift card for a second dinner at a later date. However, all opinions are strictly my own.