Fab news! I'm finally registered for my race! And one of my best friends, Emily, is running with me! We're both busy training, working out the kinks in our runs, nursing those sore knees & shins, and basically becoming more nervous with each passing day. However, we're super-excited and can't wait to run those 13.1 miles!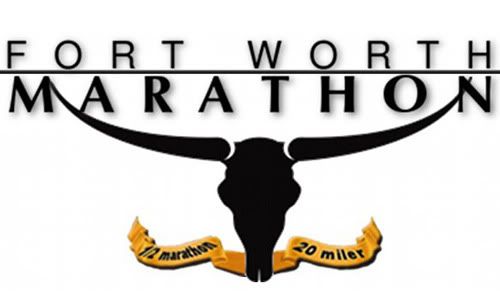 The Fort Worth Marathon is a non-profit organization that raises funds for programs that promote exercise and health in the Fort Worth, Texas community and primarily in the public school systems. And one of those programs is the "Run Like a Cheetah" school program, which educates children on health and fitness issues. The Fort Worth Marathon's goal is part of a plan to build youth running, with the more specific aim of battling childhood obesity in and around Fort Worth.
Students participate in assemblies that take place during school and training programs that take place after school hours. As mentioned, one of the main focuses with this age group is preventing childhood obesity. World-Class Athletes act as mentors to the children who wish to participate in the programs by urging them to improve their performance. The athletes talk to the children openly about the dangers of childhood obesity and some the other diseases that being overweight exposes them to, such as Juvenile Diabetes.
Fort Worth holds an extra-special place deep down in my heart, so I'm really happy that this is where I'll run my first race. I know the city like the back of my hand, so I can't wait to get out there and run along that beautiful Trinity Trail. If you're in Cowtown on November 13th, come out and cheer us on! We'd love to see your smiling faces on the sidelines! 🙂