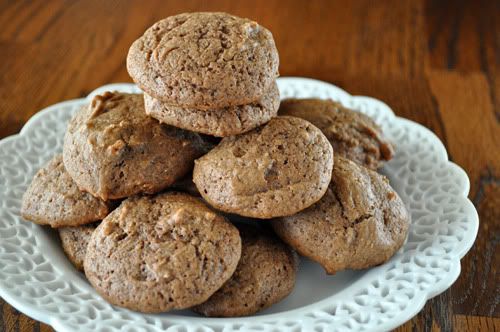 Rich, spicy and 'cakey'. These Sour Cream Chocolate Cake Cookies are similar in looks to those crunchy little gingersnaps I love, however the texture is anything but hard. They're super-soft and immediately begin to melt in your mouth with the first bite.
Dorie estimates a yield of 48 cookies. Now obviously, that's way too many for little ol' me, so I halved the recipe thinking that 24 was a better number. A couple to use as tasters, then the rest taken to work for our weekly spread. Somehow, though, I ended up with 40 cookies… just 8 shy of the full recipe's yield. However, I'm not complaining. I had a nice contribution to the dessert table and I've got extra ingredients for another batch! Score! 🙂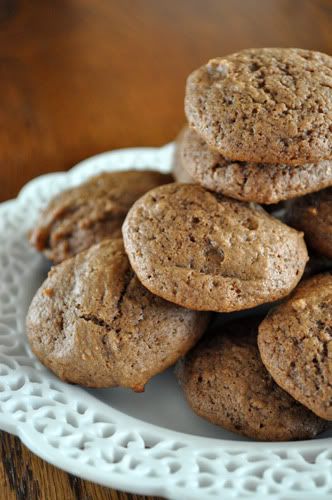 Spike of Spike Bakes is this week's rockin' hostess. The recipe's featured on her awesome blog and a list of this week's participants can be found on the 'Leave-Your-Link' post over at TWD. Check 'em out!
Sour Cream Chocolate Cake Cookies (pg. 160)
Source: Baking – From My Home to Yours by Dorie Greenspan