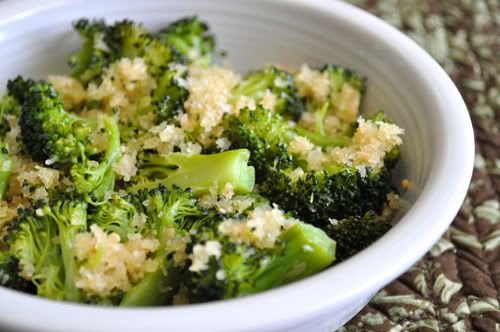 Ready for another weeknight wonder? Then give this side dish a try.
Aside from the time it takes to steam the broccoli, you'll literally spend 5 minutes getting this to the table. I subbed olive oil for the butter and used Panko crumbs instead of regular bread crumbs and it was wonderful. It's fragrant and provides just enough crunch between bites. The crumbs do get a bit soggy if there are any leftovers, but I'm sure you won't have to worry about those. 😉
What are you waiting for?? Grab that book and join us! Then head over to this week's 'Leave-Your-Link' post and check out the other broccoli dishes floating around the web today!
#29 – Garlicky Crumb-Coated Broccoli (pg. 334)
Source: Around My French Table by Dorie Greenspan