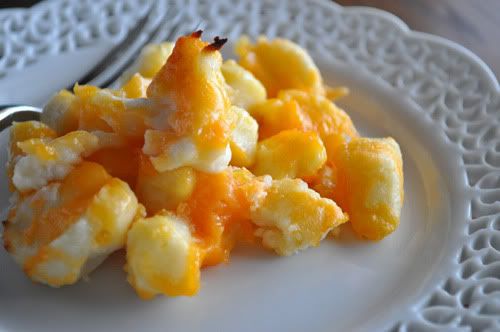 With this week's FFwD, I'm reminded of a creamy gnocchi dish I had one summer evening off the Inner Harbor in Baltimore. Now, obviously there's nothing 'Parisian' about the Charm City… but, that gnocchi was incredible. And so is this one.
I was afraid that this would be the first time I missed a recipe, but it literally took an hour to put together. Nothing like waiting 'til the last minute, right? Fortunately I read the P&Q beforehand and using Karen's super-smart piping bag technique (of squeezing out the dough and cutting off at 1/2″), I made the cutest little pasta dumplings. I'm really excited to make this again… either as a grown-up mac & cheese for C or to remind me of that 'charming' night in Baltimore. 🙂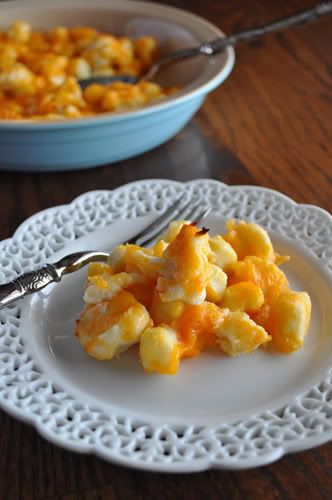 Check out the other gnocchi dishes around the blogosphere by clicking over to the French Fridays with Dorie site and if you still haven't bought a copy of this gorgeous book, what are you waiting for?! It's STILL on sale from Amazon!
#16 – Gnocchi à la Parisienne (pgs. 374-375)
Source: Around My French Table by Dorie Greenspan