Here we are in Week 13 of French Fridays With Dorie! As soon as I read Dorie's story about these cookies, my mind immediately traveled to the Williams-Sonoma website and their Moravian Ginger-Spice Cookies. These are my absolute favorite cookies and I indulge in them almost every year (because, really, $26 for a tin of cookies? It's a bit steep, even for these.).
I took Dorie's 'Bonne Idee' and made a Speculoo sandwich with my favorite Dark Chocolate Peanut Butter (it was so amazing, I'm still thinking about it!). However, I need not worry any longer. I can save my 26 bucks and make these from now on. It's just as well, since Dorie's Speculoos are out of this world. Don't tell Williams-Sonoma, though. 🙂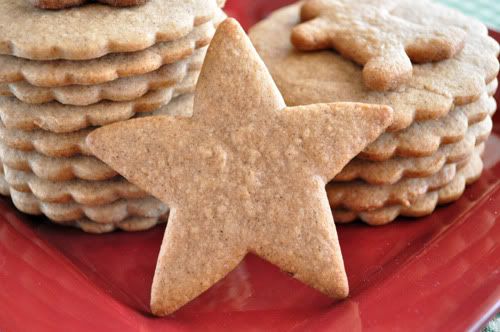 #13 – Speculoos (pgs. 406-407)
Source: Around My French Table by Dorie Greenspan
Merry Christmas everyone!!