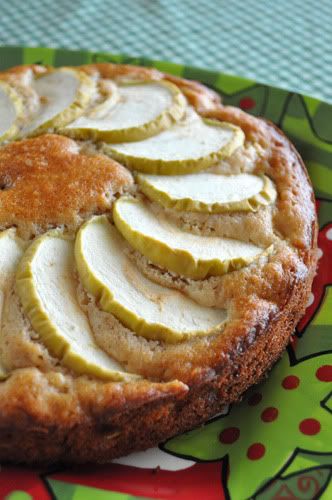 I can't believe that we're 11 days away from Christmas. There's still SO much left to do!! Gifts to buy, hostess presents to make, Christmas cards to address, desserts to bake and those always important parties to attend (and plan!). It seems that this past week just flew by. C was in town for a few extra days, which means that I barely had time for this cake (let alone, any baking). Turns out that it's a pretty simple recipe… the only time-consuming part is preparing the apples. So, while C lounged on the couch watching an Indiana Jones marathon, I got to work. 🙂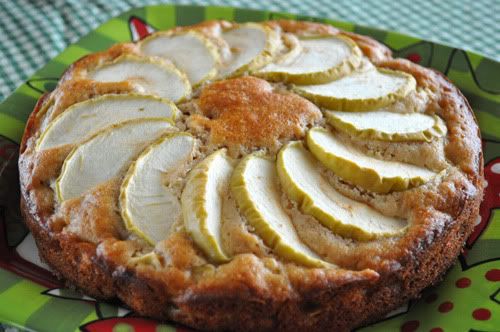 The cinnamon is heavenly, while the apples keep the cake moist and fluffy. It's not something I'd normally suggest for the Christmas season, but it was so good (and pretty!) that I might be adding it to the Christmas dessert table!
Looking for the recipe? Head on over to Cobbler du Monde – our hostess, Amber, has it listed on her blog! Thank you for such a yummy pick, Amber!
Apple-Coconut Family Cake (pg. 214)
Source: Baking – From My Home to Yours by Dorie Greenspan