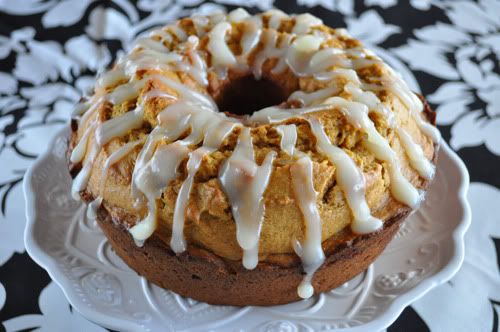 How does $55 sound? Perfect for Christmas shopping, right? Of course it is! Want a chance to win it? I kinda thought you would.
Well, guess what?? CSN is giving just that to one lucky 'My Baking Heart' reader! Just hit up one of their 200+ stores and you'll find everything from counter stools and Le Creuset dutch ovens for the kitchen to outdoor lighting and swing sets for the backyard! I seriously could spend all day browsing the sites and quickly filling up my shopping cart!
So how do you enter? Do any of the following, then come back to this post and leave a comment for each task you complete. Up to five chances to win… easy as pie!
*Click over to the CSN stores website and tell me what you'd spend your $55 on
*Subscribe to MBH's RSS feed
*Become a fan of MBH on Facebook
*Follow @hornedfroggy on Twitter
*Retweet the following: "I'm entered! Are you? Win a $55 CSN gift certificate from My Baking Heart and @hornedfroggy! http://bit.ly/byN25e"
Contest is open to U.S. and Canadian residents only (international shipping charges may apply to Canadian addresses) until Monday, November 29 at 11:59p. One winner will be randomly chosen by random.org and announced by Wednesday, December 1.
~~~
Now… how about a little pumpkin love? It's been a few days since I've posted anything pumpkin-related and I've almost had some withdrawals! I haven't even had the slightest sip of a Pumpkin Spice Latte (which, for me, is completely out of the ordinary). Thankfully, I cut a slice of this when it was still warm and abated those withdrawal side effects. The cake is one I've wanted to make for a while, but just haven't had a chance. So, lucky for me that C's Saturday morning tee time is my baking time.
Oh, and definitely don't forget to drain the pumpkin… it makes the cake incredibly light and fluffy, but still very moist!
Pumpkin Pound Cake with Buttermilk Glaze
Ingredients
For the Cake:

1 (15 oz.) can pumpkin puree
3/4 c granulated sugar
3/4 c dark brown sugar, packed
1/2 c unsalted butter, softened
4 lg eggs
1 tsp pure vanilla extract
3 c all-purpose flour
1-1/2 tsp pumpkin pie spice
1 tsp baking powder
1/2 tsp baking soda
1/2 tsp Kosher salt
3/4 c fat-free buttermilk

For the Glaze:

1/3 c fat-free buttermilk
1/4 c granulated sugar
2 tbsp unsalted butter
1 tsp ground cinnamon
2 tsp cornstarch
1/8 tsp baking soda
Instructions
For the Cake:
Preheat oven to 350 degrees F. To prepare the cake, lightly coat a 10-inch tube pan with cooking spray and dust with flour. Spread pumpkin over 2 layers of paper towels; cover with 2 additional layers of paper towels. Let stand about 10 minutes. Scrape drained pumpkin into a bowl.
Place granulated sugar, brown sugar and butter in a large bowl; beat with a mixer at medium speed 3 minutes or until well blended. Add eggs, 1 at a time, beating well after each addition. Beat in pumpkin and vanilla. Whisk together flour and next 4 ingredients (through salt) in a bowl, stirring well. Add flour mixture and buttermilk alternately to sugar mixture, beginning and ending with flour mixture.
Spoon batter into prepared pan. Bake for 55 minutes or until a wooden pick inserted in center comes out clean. Cool in pan 10 minutes on a wire rack. Remove from pan, and cool completely on wire rack.
For the Glaze:
Combine buttermilk and remaining ingredients in a small saucepan over medium heat; bring to a boil. Cook 1 minute or until thick, stirring constantly; remove from heat. Drizzle cake with glaze.
Adapted from: Cooking Light, December 2006
http://mybakingheart.com/2010/11/22/pumpkin-pound-cake-with-buttermilk-glaze-and-a-giveaway/