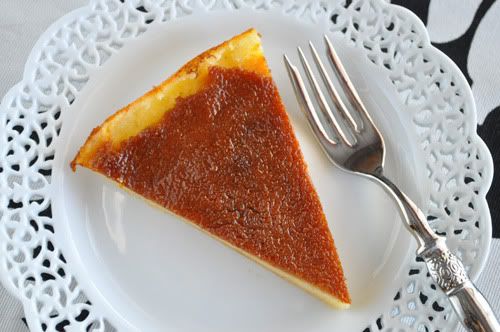 I've always been a fan of Cream of Wheat. I can remember waking up for school and Momma G would have it ready and waiting with a side of hot, buttered toast. I loved mornings like those! So when I saw that this cake included Cream of Wheat, I got excited.
Everything came together perfectly, too. The caramel turned that beautiful shade of dark amber and the Cream of Wheat thickened up nicely. However, once I took it out of the oven, all bets were off. It was all bumpy and the caramel definitely didn't run down the sides like it should have. It was a struggle to even get it out of the pan! Now it could've been because I didn't use the 8″ pan that Dorie suggests, but a 9″ that I already had in my arsenal. Not sure I would make this one again, though. It was too sweet for me and just… different. I think I'll stick to those bowls at breakfast – with a little toast on the side, of course. 🙂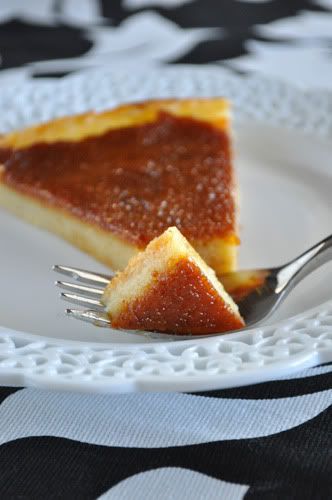 In case you're wondering why you're seeing different dishes around the web, it's because we're mixing it up a little at FFwD for the month of November. Our recipes are posted, but we can make them in any order we see fit. The list is a good one and I can't wait to get to the rest! Hope you'll come back to see them!
#6 – Caramel-Topped Semolina Cake (pgs. 438-439)
Source: Around My French Table by Dorie Greenspan