Have you ever had a perfect day? One that could last forever because you're so incredibly ecstatic? I just had one of those days. Last Sunday, to be specific. My kitchen heroine, Ms. Dorie Greenspan herself, presented a demo class at Central Market on her recent book, Around My French Table. And to see Dorie happy, smiling and doing what she loves… it was an absolute honor to witness and I'll never forget it.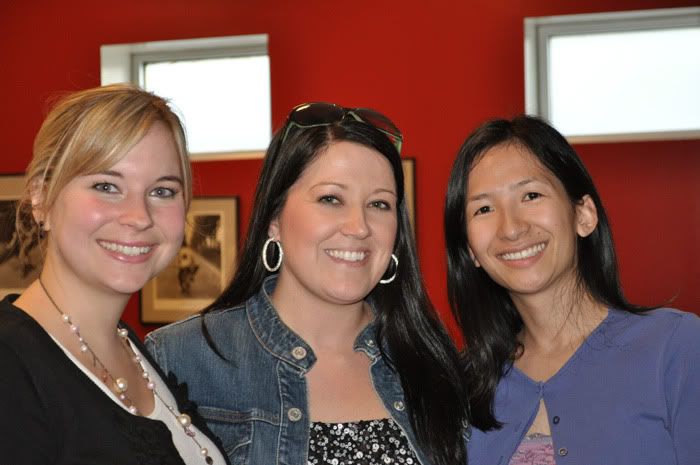 Barring the annoying talking that went on right behind us (while Dorie was trying to describe things), we had a lovely time. Amy and I even ran into some fellow DFW foodies – Jaime of Good Eats & Sweet Treats, Paula of Salad in a Jar and Kelly of The Meaning of Pie (that's Amy and me above with Jaime).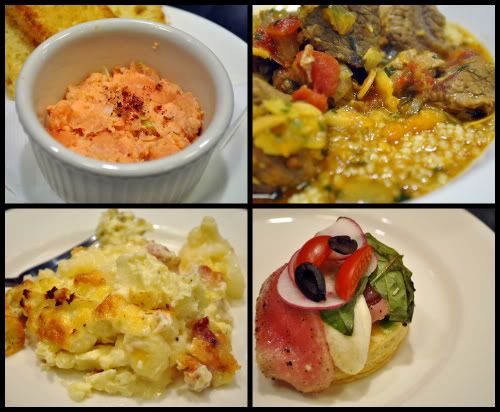 Our menu consisted of (above, clockwise from top left): Salmon Rillettes; Lamb & Dried Apricot Tagine; Cauliflower-Bacon Gratin; Fresh Tuna, Mozzarella & Basil Pizza and below, my most favorite, Sable Breton Galette with Berries…

I'm still in disbelief that I actually met her. I've had a lot of once-in-a-lifetime opportunities (for which I'm truly thankful), but come on, this is DORIE GREENSPAN!! It ranks right up there with meeting Nolan Ryan… she's that cool.
You see that look?? It's what you'd call pure adoration.
And in keeping with the theme of the post, it's time for this week's French Fridays with Dorie. Ahhh, baking… now this is more like it. I missed my comfort zone! It was a scary couple of weeks back there… what with soups and Shepherd's Pies and all. 😉
What a way to end our first month of picks, chosen by Dorie herself! This lovely little cake is so easy to put together… leaving the oven packing a flavorful punch. I omitted the rum, but added a teaspoon of cinnamon and half a teaspoon of nutmeg instead. It's a perfect dessert for afternoon tea or even Thanksgiving dinner, evoking Autumn with every bite.
#5 – Marie-Hélène's Apple Cake (pg. 431-433)
Source: Around My French Table by Dorie Greenspan
Thank you, Dorie, for choosing FFwD's October recipes AND for your visit to Dallas. It was such a pleasure meeting you – you couldn't have been any more generous or sweeter. Good luck with the next book! I can't wait to add it to my library! 🙂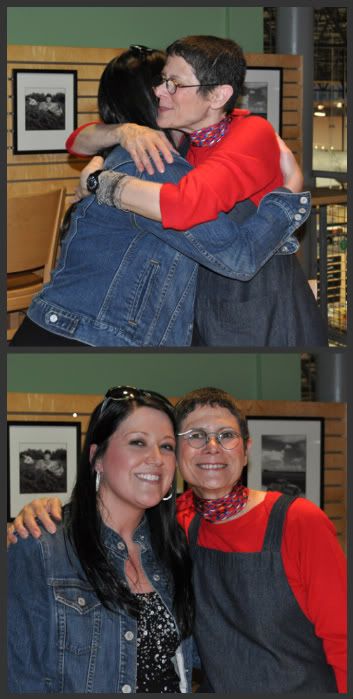 Such joy!!