Peanut butter, yes. But, crisscrosses? Not so much.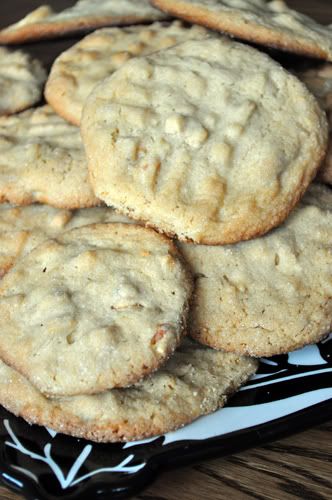 I've never been able to get a nice crisscross on my PB cookies… ever. I try and I try. I stick the dough in the fridge to firm up. I use room temperature dough. I mix the dough thoroughly and then at times, just until the flour is incorporated. Not sure exactly why they won't come out for me. But I guess it doesn't matter, as long as each batch keeps disappearing from the cookie jar. Right? 🙂
Big 'ol thanks to Jasmine of Jasmine Cuisine for this week's TWD recipe – check her site for the blog and find the other bakers here!
Peanut Butter Crisscrosses (pg. 78)
Source: Baking – From My Home to Yours by Dorie Greenspan