Need a solid cookie? One that doesn't fall apart on you? That won't melt at the turn of a knob? And doesn't even drop a sweat on a 325 degree day? Then look no further. The Chockablock Cookie is for you! It's packed with all kinds of yummy things: oatmeal, chocolate & butterscotch chips, chunky walnuts… and if you're so inclined, coconut & dried fruit.
They didn't even get their feelings hurt when B saw them and said, "Oooh, sausage balls!" Talk about a tough cookie. 😉
Hop on over to Mary's site, Popsicles and Sandy Feet for the recipe and don't forget to check out the other TWD bakers here!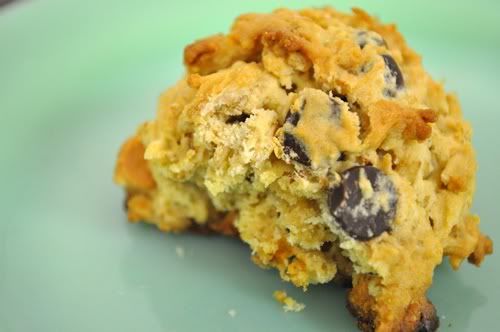 Chockablock Cookies (pg. 86)
Source: Baking – From My Home to Yours by Dorie Greenspan