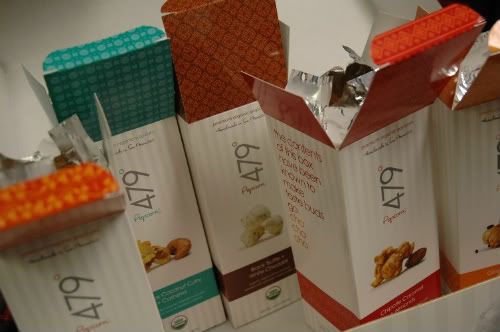 Oscars, schmoscars. My 479° Popcorn arrived a day late, but really, I don't need an awards show to chow down on some amazing popcorn.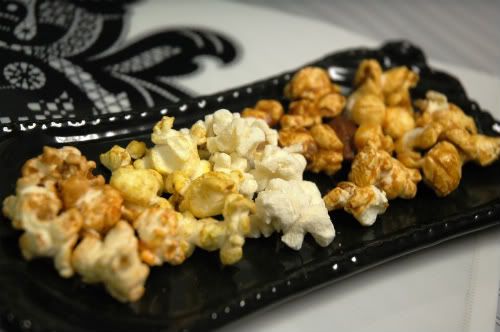 See, I have a bit of a love affair with popcorn. Pop me some kernels any day, any time, and I'm ready. So, fate must've intervened when I was chosen as a semi-finalist in, and then a winner of, Blake's '479° Popcorn' giveaway. 🙂
Each flavor is incredible… from the Madras Coconut Curry & Cashews to the Chipotle Caramel & Almonds. I did a little research after I had won, and I just knew that my favorite would be the Black Truffle & White Cheddar (I just had a feeling). However, once the package arrived, I was totally wrong. Along with Momma G, I tried all five flavors and my absolute favorite ended up being the Ginger Sesame Caramel… sweet (and salty) with that little kick of ginger at the end. The BT&WC came in a close second, though!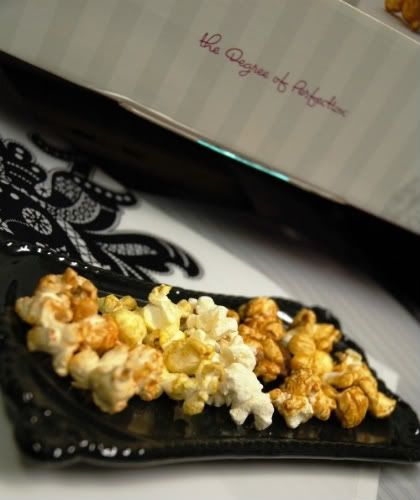 BIG 'ol thanks to my good buddy Blake of BlakeMakes (glad you're back!) and to Jean of 479° Popcorn for this awesome giveaway. Can't wait until I can dig into more of your delicious popcorn!!