Dipping gingersnaps into this dip is like actually eating a Pumpkin Spice Latte… and we all know how much I love my Pumpkin Spice Lattes (Thank you, Starbucks!!). Good thing I found this… besides taking less than 10 minutes to make, it now means that I won't go through withdrawals when January rolls around!! 🙂 Sweet!!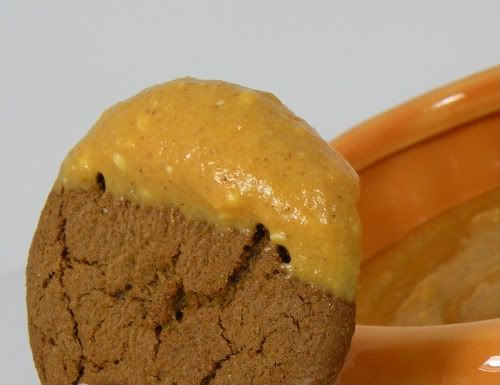 Pumpkin Dip
2 cups powdered sugar
1 can of pumpkin
1 (8 oz) package cream cheese, softened
1 tsp cinnamon
1/2 tsp pumpkin pie spice
Mix ingredients together until smooth. Serve chilled with gingersnap cookies.