I'm back, baby!! And boy, does it feel good.
I know what you're thinking… bacon + chocolate?? And in brownie form, no less?? The salty & sweet is all the rage right now… or it was when I saved this recipe in my Google Reader, anyway. It could be that I'm just late to the game (seems to be the norm for me). 😀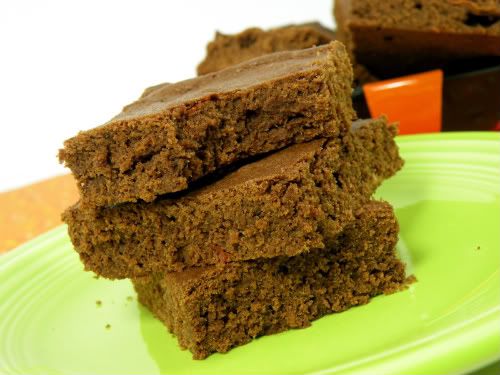 Bacon Brownies
2 sticks butter or margarine
1/2 c cocoa
2 c sugar
4 eggs
1-1/2 c flour
1/4 c milk
4 strips of hickory smoked cinnamon bacon (or your favorite bacon), cooked crispy and finely chopped
Melt the butter and add the cocoa to it. Separately, in large bowl, cream the sugar and eggs well. Add the flour and mix well. Then add the cocoa/butter mix and milk and continue to mix well. Add the chopped bacon and stir well. Bake in a 9×14 inch pan for 30-35 minutes at 350 degrees.