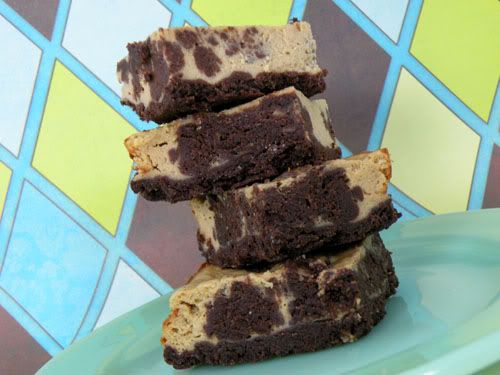 Good thing that the word 'swirled' isn't in the title of these brownies… it's pretty apparent that mine didn't "swirl". Instead they "marbled". Either way, they were pretty good. Probably not ones that I'd make again, though… I continue to have bad luck with Dorie's brownie batter. I'm guessing it's just me! 🙂
Thanks to Melissa of Life in a Peanut Shell for this week's choice – you can find the recipe on her blog and don't forget to check out the other TWD bakers here!
Espresso Cheesecake Brownies (pg. 104-105)
Source: Baking – From My Home to Yours by Dorie Greenspan
p.s. 'Happy Birthday' to my grandfather, Moe, who passed away in 2000… he would have been 92 this year! I miss you, Moe!!