Definitely not one of my best. This week's TWD was a disappointment to me. I went in with mixed emotions because I've worked with chocolate and brown sugar together before and it didn't turn out so well…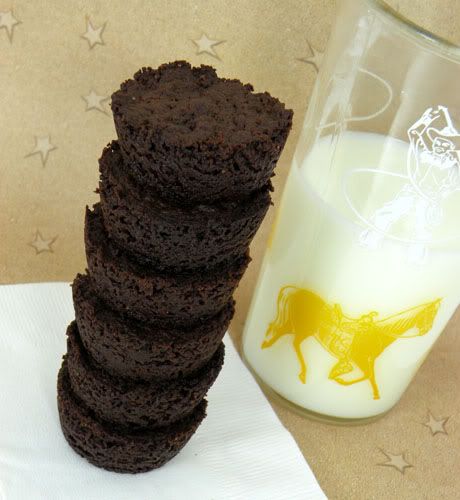 The few who tried these little cuties liked them, but I'm not sure if they were just being nice! At 16 minutes, they were still bubbling up like brownies tend to do. So, at 22 minutes (even though there was still a little bubbling), I pulled them… thinking that they would be charred if I left them in any longer! Then the mess really started to happen. Half of them didn't want to come out of the pan and the ones that did, wanted to crumble to pieces on me. So, I gave up. I left them on the counter and photographed them the next day.
Cute, but I think I'll stick with my tried and true brownie recipe from now on – no hard feelings, Dorie! 🙂
This week's recipe was chosen by Jayma of Two Scientists Experimenting in the Kitchen and can be found on her blog – don't forget to check out the other TWD bakers, too!!
Brownie Buttons (pg. 106-107)
Source: Baking – From My Home to Yours by Dorie Greenspan