Growing up, my dad would never let us have a dog. My little sister, R, and I would beg for one at least once a month. So when R's boyfriend's Miniature Dachshund was having puppies, she knew just what to do. Abigail Elizabeth was the runt of the litter and R latched onto her from the moment she was introduced to the world. She had a beautiful face with a cute, short nose and ears that we thought she'd never grow into.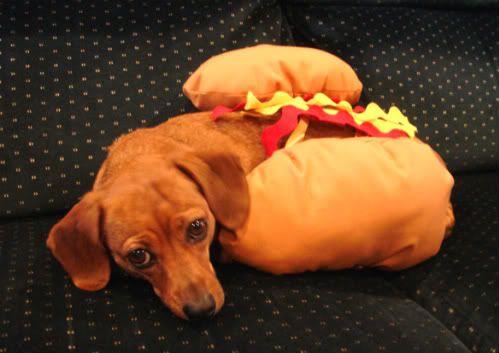 After six weeks, R brought Abbi home like it was just a regular day. Dad didn't notice until five days later (he's very focused on work and quite non-observant). 😀 By then, Abbi was a part of the family. She quickly started to grow on Dad and became his little sidekick. Wherever he went, she was there. They even shared the same spot on the couch… you could always find her in between the arm and Dad.
When Abbi was a baby, she'd ride shotgun with Momma G and me on our daily Starbucks run. And as soon as we pulled up in the drive-thru, the baristas would give her a shot of whipped cream and she'd share a snickerdoodle with us.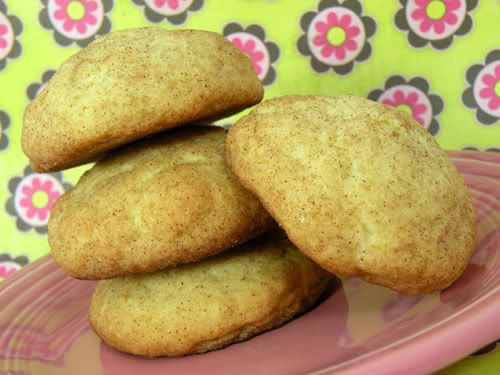 After countless tests, injections and trips to UC Davis Animal Hospital, Abbi had a kidney transplant in December 2007. She was doing beautifully with her new kidney. We were still giving the injections and she was on a strict schedule for food and medicines. But in October 2008, Abbi passed away from pancreatitis… oddly enough, not a symptom or complication from her transplant.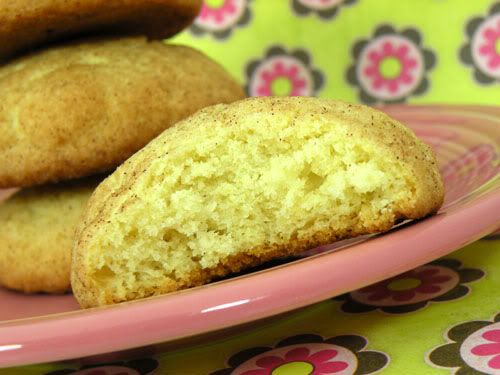 So, everytime I hear the word 'snickerdoodle' or bite into one of these yummy cookies, I always think of Miss Abbi. Thanks to Spike (one of my faves) from Spike Bakes for this fabulous choice… and for giving me a chance to remember Abbi eating her cookies. Check Spike's blog for the recipe and click here to see all the other SMS bakers! 🙂
Snickerdoodles (pg. 56-57)
Source: The Sweet Melissa Baking Book by Melissa Murphy