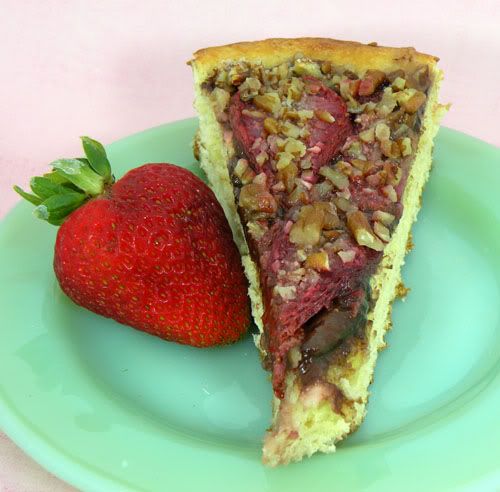 TWD recipes + meetings that require treats = perfection.
This past weekend, I had a very productive officer meeting with my Dallas EK sisters, to which I was asked to bring a dessert (and where, by the way, we decided that '09-'10 programming will rock). So… I got to work on the brioche dough on Saturday afternoon (after a little shopping trip), while the outside temps continued to climb into the 100s (PERFECT weather for rising brioche dough, not so perfect for Hornedfroggy to be comfortable).
The dough rose like a gem and on Sunday morning, I covered it with Nutella, strawberries and the walnut topping and popped it into the oven. I didn't get a pretty picture of the gorgeous thing before it was devoured, but I came home with maybe 1/4 of it left… that's a good sign, right?? 😀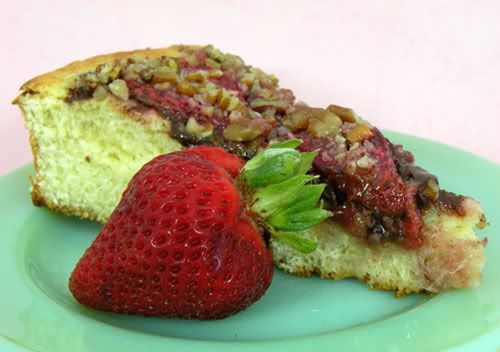 And contrary to Dorie's notes in the book, it was even great the next morning for breakfast. This is a seriously good tart and it's really, really easy to put together. Perfect for brunches, get-togethers and meetings. 😉
Click on over to Chez Us and visit Denise for the recipe but don't forget to check out the other TWD bakers here!
Brioche Strawberry & Nutella Tart (pg. 54-55)
Source: Baking – From My Home to Yours by Dorie Greenspan