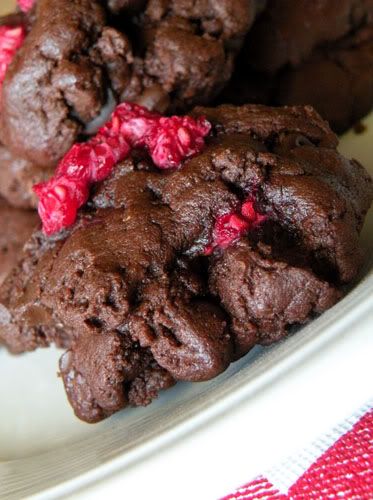 To me, there's nothing better than chocolate… especially, dark chocolate. So, when I logged onto SMS to see what this week's choice was, lo and behold, dark chocolate was in the title. Sweet.
Because of my obsession love with cocoa, I subbed dark chocolate chips for the semi-sweet ones. It seems I have fresh berries coming out of my ears this month, so I also used raspberries instead of dried cherries. I like cherry flavoring, but I'm not a fan of the actual fruit. And it worked out perfectly… because raspberries + chocolate (dark, of course) = pure heaven.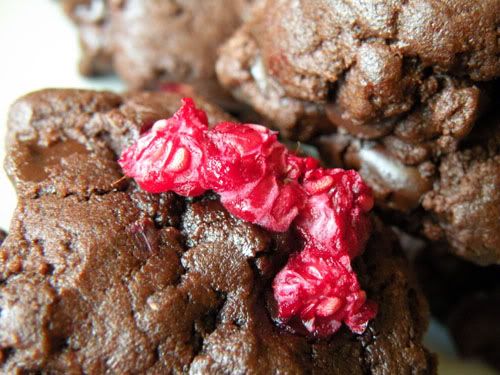 What a fabulous pick – big thanks to Megan of My Baking Adventures!! Click on her blog for the recipe and don't forget to check out the other SMS bakers here!
Double Dark Chocolate Raspberry Cookies (pg. 60-61)
Source: The Sweet Melissa Baking Book by Melissa Murphy