I was really excited when I saw the name of this week's SMS recipe. It brought back lots of memories and (mostly) happy feelings. 🙂
#1 – My first bee sting when I was in kindergarten… while playing baseball in the front of the school, I took a swing at the ball and hit a bee instead. It retaliated and my arm swelled up like Popeye's.
#2 – Serving as a Lieutenant for the Stingerette Drill Team in high school (Home of the Yellowjackets). I collected quite a lot of bee memorabilia during those four years.
And #3 – The clan that my mom's family belongs to in the Comanche Nation… the Penetuka (penne-tuh-kuh) or the Honey Eaters.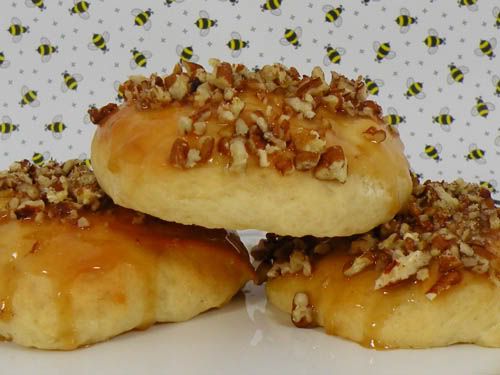 So, you see, bees are pretty special to Hornedfroggy's family. I had a lot of fun making these, but I was upset with how my dough turned out. It was very sticky as I formed the rolls and as you can tell, they look nothing like Melissa's Bee Stings as they're pictured in the book. I also didn't have almonds as I started dipping the rolls, so I used chopped pecans and they turned into Southern Bee Stings. 😉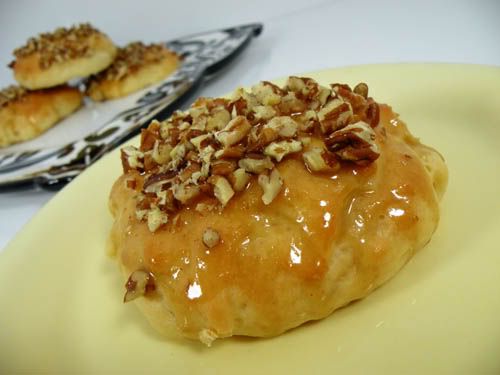 Many thanks to Jaime of Good Eats and Sweet Treats for this week's amazing pick!! Head over to her awesome blog for the recipe and see the other SMS bakers here!
Bee Stings (pg. 47-49)
Source: The Sweet Melissa Baking Book by Melissa Murphy