Texas weather's been up and down the past few days (who's surprised??), so when I came home from work this afternoon, I wanted something 'Springy' to drink. I remembered hearing Paula Deen talk about customers ordering the 'Arnold Palmer' at her restaurant… 1/2 Sweet Tea and 1/2 Lemonade… which is apparently Mr. Palmer's favorite drink. This sounded perfect, so I got right to it! 🙂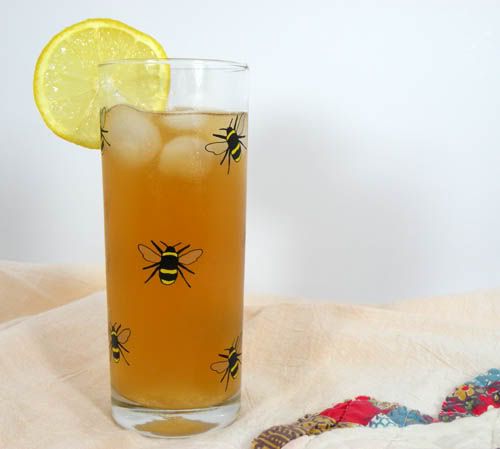 Arnold Palmers
1 c Sweet Tea
1 c Lemonade
Mix tea and lemonade together, then add ice. Garnish with a lemon and enjoy!
ETA: Check out my Arnold Palmer cupcakes here!! 😉
Homemade Lemonade
Source: Southern Living Comfort Food
1-1/2 c sugar
1/2 c boiling water
2 tsp lemon zest
1-1/2 c fresh lemon juice
5 c cold water
Garnishes: lemon slices, fresh mint sprigs
Stir together sugar and boiling water until sugar dissolves. Stir in lemon zest, lemon juice and cold water. Chill 8 hours. Garnish, if desired.
Note: To make Homemade Limeade, substitute lime zest and lime juice for lemon zest and lemon juice.