This week's TWD choice couldn't have come at a better time. My parents celebrated their 31st wedding anniversary this past Sunday, so after a nice little dinner, we had this amazing cake for dessert. Thank goodness I gave up something other than sweets for Lent. 😉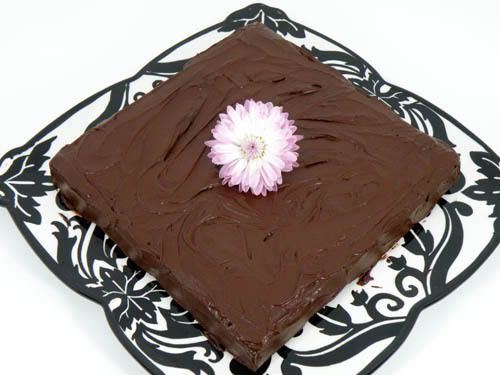 I had a pretty easy time putting all the ingredients together for this sweet little cake. I'm glad I didn't chop the nuts as fine as Dorie suggested… the cake ended up tasting exactly like my grandmother's chocolate cake (minus the cinnamon). 🙂 It was absolutely delicious and I will definitely be making this one again!!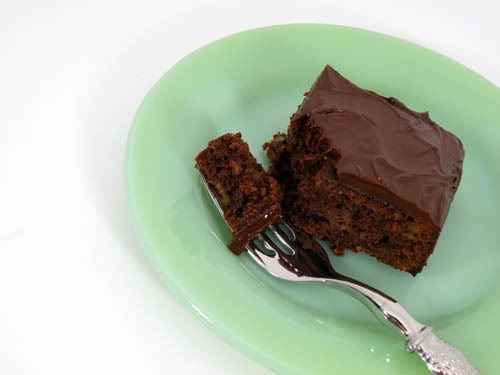 Chosen by LyB of And then I do the dishes, here is Dorie's Chocolate Armagnac Cake… the one that got her fired. 🙂 And don't forget to check out the other TWD bakers here!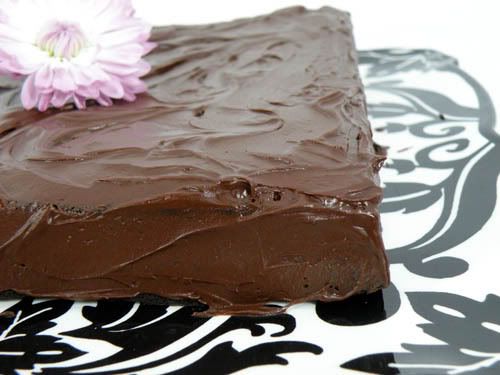 Chocolate Armagnac Cake – The Cake That Got Dorie Fired (pgs. 279-281)
Source: Baking – From My Home to Yours by Dorie Greenspan