I came THIS.CLOSE. to not making these. At some point in the day, I caught this horrendous cold… and within the course of work, I sneezed 250 times. I kid you not. I actually started counting.
So, when I arrived home from the warehouse, I didn't feel like making these at all! Fortunately, I read the recipe and saw that it wouldn't take that long, so in between a nap and a hot shower, I turned these yummy little babies out.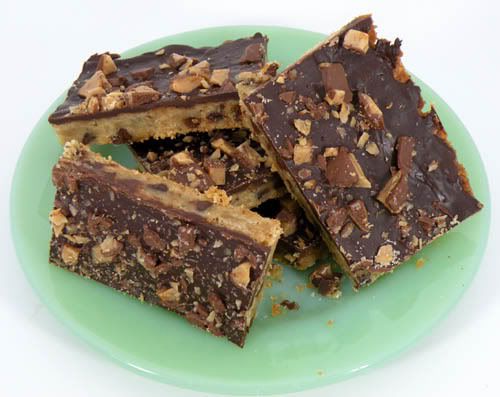 Chosen by Whitney of What's Left On the Table?, I give you Dorie's Caramel Crunch Bars. And don't forget to check out the rest of the TWD bakers here!!
Caramel Crunch Bars (pg. 112-113)
Source: Baking – From My Home to Yours by Dorie Greenspan