I love hearing that people enjoy reading 'My Baking Heart'. It makes me happy to cook and bake for the people I love… and then post about it! So, I'm honored that anyone finds my blog 'fabulous' and 'refreshing'!! 🙂 With that, many thanks go to Central Cooking and The Lazy Housewife Cooks for the Fabulous Blog & Lemonade Awards!!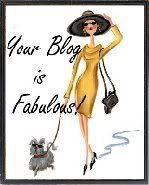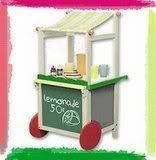 Here are the rules…
– Add the logo in your blog.
– Add a link to the person who gave you the awards.
– Nominate other fabulous & refreshing blogs of your choice.
– Don't forget to add links to those blogs in yours.
– Also leave a message for your nominees in their blogs, informing them about the awards.
And the nominees are…
Amy of Sing for Your Supper
Kayte of Grandma's Kitchen Table
Susan of Food.Baby
Kelsey of Apple A Day