From the makers of YouBar… a remodeled website and a new product, YouShake Customized Protein Shakes! You can design these shakes the same way you build a bar. And once you receive them, just mix in any combination of milk, soy milk, rice milk, juice, water or yogurt! It's that simple!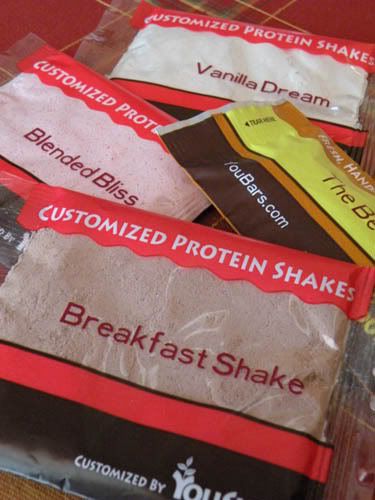 The 'Blended Bliss' was my favorite of the shakes and I absolutely loved the bar. It's definitely something I would eat for breakfast or a snack – do I see a possible YouBar order in my future?? 😉
Yummy, yummy shakes and tasty breakfast bars, to boot! YouBar gets another thumbs up from Hornedfroggy!! 🙂 Thanks to the lovely people at YouBar for their amazing samples! A thousand apologies for the late review – you guys rock my socks!!