Happy Thanksgiving my lovely readers!!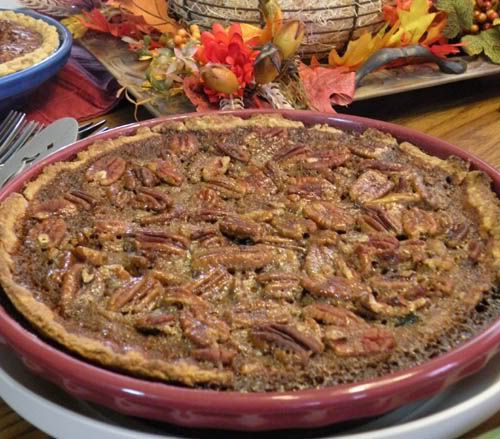 Although I'd chalk this one up to a fail, everyone that tried it absolutely loved it. It was also pretty ugly once I took it out of the oven. The crust shrank WAY more than I expected it to, so most of the pecan pie filling spilled over the sides and baked onto the bottom underneath the crust… thus, making it almost impossible to get out of the dish! 🙂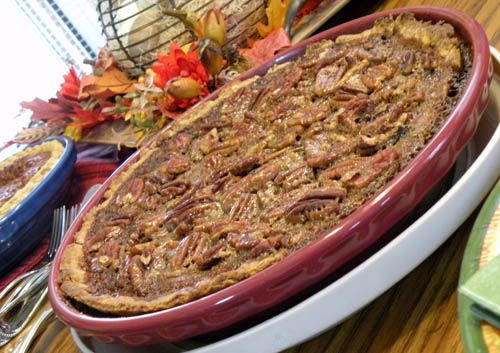 Thanks to Vibi of La casserole carrée for choosing Dorie's Twofer Pie as this week's Thanksgiving TWD recipe!!
Twofer Pie (pg. 321)
Source: Baking – From My Home to Yours by Dorie Greenspan