Although, I haven't made such a mess in the kitchen in a long time… I loved this recipe. Not only are the cookies yummy, they're German, just like me! 😉 I made two types: apricot and raspberry. Both flavors quickly disappeared, too. Which only means that I'll be making more very soon, right??
AND… don't forget to vote!! 🙂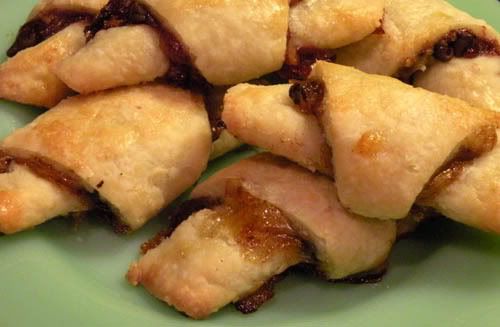 Thanks to Piggy of Piggy's Cooking Journal for this week's TWD choice!
Rugelach (pg. 150-151)
Source: Baking – From My Home to Yours by Dorie Greenspan