I tried so hard to make these "spooktacular" (in the words of my sweet friend, CB), but I failed. I had these awesome Halloween stencils to use on the top, but due to the size of the cupcakes and my lousy sugar shaker, it just looks like a little powdered sugar accidentally landed on the cupcakes.
Oh well, they were still very tasty and ones I'll definitely make again (with the icing, dang it!!). Click over to CB's blog, because her cupcakes are truly AWESOME… and spooktacular.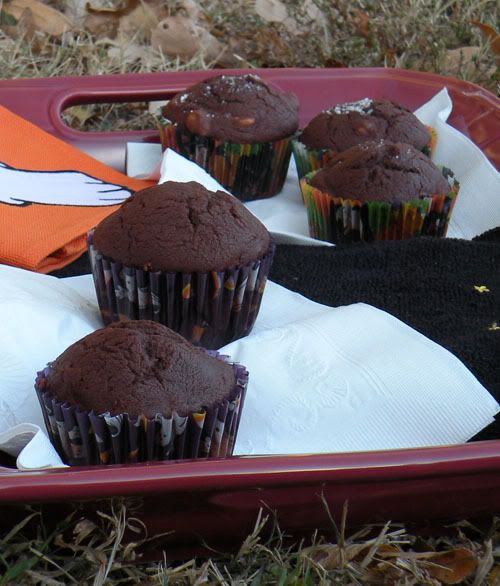 Props to CB of I*heart*Food4Thought for this week's TWD choice… Dorie's Chocolate Chocolate Cupcakes!
Chocolate Chocolate Cupcakes (pg. 215-217)
Source: Baking – From My Home to Yours by Dorie Greenspan